Xylan Ptfe Anti Friction Coating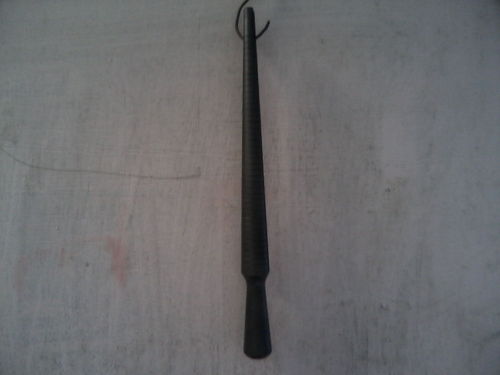 Xylan Ptfe Anti Friction Coating
Price And Quantity
Square Inch/Square Inches

1
Square Inch/Square Inches

4.00 - 6.00 INR
Product Description
Xylan PTFE Anti Friction Coating
Polymech Engineering is leading in the industry for providing Xylan PTFE Anti Friction Coating to the range of products. Anti friction coatings typically have coefficients of friction varying from 0.05 - 0.2. This depends on the type of coating used and the load or speed involved. PTFE has the lowest coefficient of friction.
Friction should not be confused with non-stick. Friction and release are very different and a coating that provides good low friction properties would not necessary to be a good choice if non-stick properties were required and vice versa. Friction is a force resisting the movement of two parts sliding against each other. This force results in wear and the increased use of energy to maintain or start the movement.
Xylan 1014
Xylan is typically used in non-stick applications to reduce the friction while improving its wear resistance caused by the fluoropolymers and binding resins that make the composition. Xylan, is able to withstand heavy loads and high temperatures and is known for its' flexible curing schedule, machine ability, corrosion resistance, and adhesion capabilities.
Xylan 1014 is an organic solvent based, thermo setting, dry film lubricant; resin bonded which when compared to Xylan 1010 contains more bonding resin relative to its content of PTFE lubricant. This produces finishes which are harder, more abrasion resistant, glossier and less porous and frictional values remain low.
1014 is a variant of 1010 with superior corrosion resistance and better resistance to environmental effects and chemical attack with its superior toughness and resistance to gritty abrasion; it is a perfect choice for medium to high load non- seizure applications, under adverse environmental conditions.
Jobs completed by us: Moving parts of plug, stud bolts and nuts, especially for exterior use in dusty and gritty surroundings, ball and gate valves in oil and chemical process industries, automobile, door hinge pins etc.
Specification
| | |
| --- | --- |
| Xylan Coating Series | Xylan 1014 |
| Relative Density | 1.09 g/cm3 |
| Operating Temperature | -195 to 285 deg C |
| Dry Film Thickness | 25 to 30 microns |