About Us
Polymers are an essential part of everyday life. It is made of both natural and synthetic materials and has wide variety of properties. PTFE is a registered trademark of DuPont Ltd. and one of the most commonly used polymer. It is a combination of mechanical, electrical, chemical, temperature and friction resisting properties. Due to these above mentioned properties, it is widely used in various industries mainly for coating purposes. PTFE increases the durability, strength of products and hence, they are in huge demand. To meet this demand, we, Polymech Engineering, started manufacturing PTFE moldings and coatings. Within a short span of time, we have become one of the leading manufacturer, supplier, exporter and services provider of these. We are an ISO 9001:2015 certified & MSME Registered entity which is also a Whitford Recommended Coater. Our range of services includes PTFE Coating Services, PTFE Lining and PTFE Molding Services.
We have a team of quality experts, who make sure, we use only high quality Halar, Xylan, PFA, PTFE, Granules, FEP as raw material to manufacture our products. They perform stringent quality tests during different stages of manufacturing process. These tests are based on various parameters like mechanical, electrical, chemical, durable and friction resisting properties. In addition to this, we have a capacious warehouse for safe storage of our products. It is well-organized with different sections to help sorting of products. Also, we have a wide network of transporters, who assure timely and safe delivery of products. We specialize in manufacturing PTFE Coated Nut Bolts.

Eminent Clientele
Client satisfaction is our main priority and quality products assure complete satisfaction. But, flawless and quality products are outcome of creative thoughts thoroughly blended with expertise and knowledge. Therefore, we have a competent team of Designers, Craftsmen, Engineers, Quality Experts, Marketing Executives, Packaging Experts assisted by skilled workforce and latest machines who customize products as per client requirements. We have a team of professionals, who provide logical solutions regarding design and installation of products. Due to this, we are able to serve some of the reputed clients efficiently. Some of these clients include:

FDC Ltd.
CIPLA Ltd.
IPCA Ltd.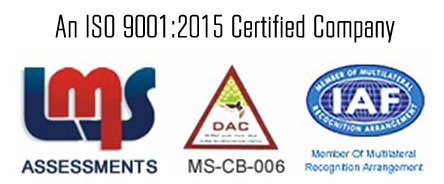 Read More