PTFE Lined Ball Valves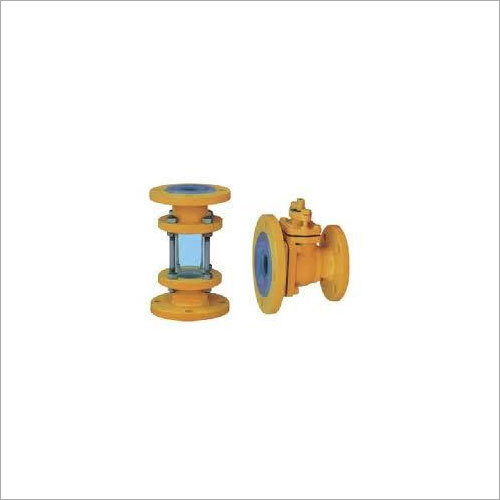 PTFE Lined Ball Valves
Product Description
We have established a strong foothold in the domain by manufacturing and exporting a superior range of PTFE Lined Ball Valves. These valves are made by a team of veteran professionals using top quality PTFE, following the norms and guidelines laid down by the industry. Our offered PTFE Lined Ball Valves are widely used in industrial & commercial pipelines to control the flow speed and direction of the valves. We adhere to the parameters of the national and international quality standards to provide the clients with utmost satisfaction in terms of quality.
Features:
Easy installation
Low in maintenance
Rust & chemical resistant body
Further Details:

FEP
Similar properties are displayed by FEP:(Fluorinated ethylene propylene)
[CF(CF3)-CF2(CF2-CF2) n]m
The molecular weight of this copolymer is 50,000 to 500,000 and the crystallinity is about 50%. The maximum service temperature of 205oC is lower than PTFE. FEP is thermoplastically moldable (injection molded at temperatures of 320o - 360oC extruded at 350o - 410oC) is translucent, flexible and feels heavy because of its high density . FEP has the greatest clarity of the three types of PTFE.
PFA
PFA (perfluoroalkoxy) has the same advantages as PTFE PTFE with the structure:
[ CF(OR1)-CF2(CF2-CF2)n]m
R represents CnF2n+1
PFA can be melt processed (extruded). The chemical resistance is comparable to PTFE. PFA is translucent and slightly flexible. It has greater mechanical strength than PTFE. Its melting temperature is 305oC and maximum operating temperature is 260oC.
PFA was first used in the semiconductor industry for injection molded wafer carriers and similar articles that resisted aggressive chemicals and high temperature chemical processing . Now, PFA is also considered to be the best PTFE for semiconductor piping applications, and is accepted for both liquid reagent and UPDI water handling in advanced processing applications.
Trade Information
Cash Against Delivery (CAD)

2500 Per Month